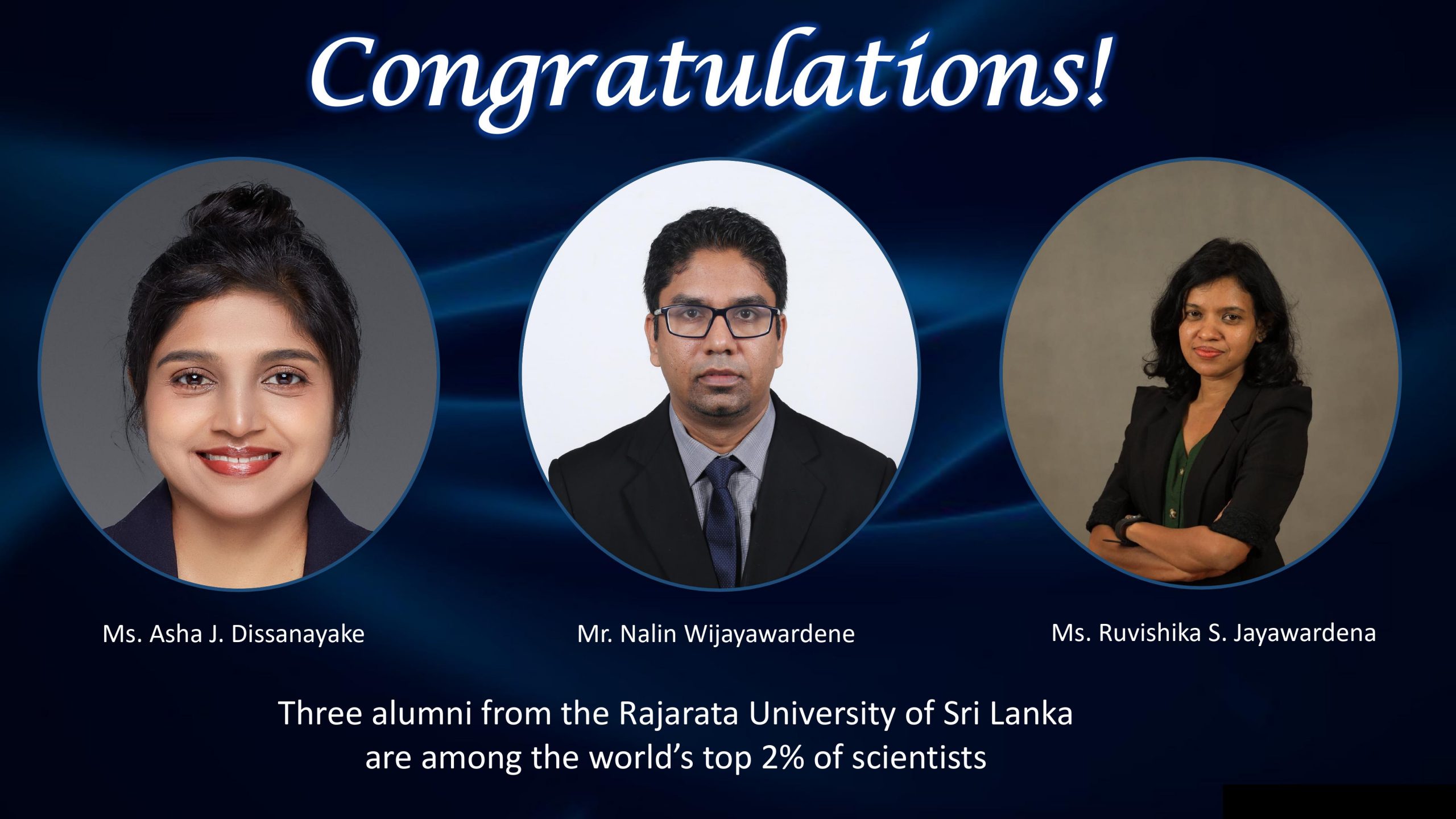 Three alumni from the Rajarata University of Sri Lanka, Ms. Asha J. Dissanayake, Mr. Nalin Wijayawardene, and Ms. Ruvishika S. Jayawardena, are ranked among the world's top 2% scientists in the Science-wide author databases of standardized citation indicators published on 10th October 2022 by Elsevier BV and Stanford University. They are proud products of the Faculty of Applied Sciences, Rajarata University of Sri Lanka.
Currently, Ms. Asha Dissanayake is a post-doctoral researcher at the School of Life Science and Technology, Center for Bioinformatics, University of Electronic Science and Technology of China. Mr. Nalin Wijayawardene is a Professor at the Center for Yunnan Plateau Biological Resources Protection and Utilization, College of Biological Resource and Food Engineering, Qujing Normal University, China, and Ms. Ruvishika S. Jayawardena holds the Head of Academic Affairs and Basic Research position at the Center of Excellence in Fungal Research. Also, she is a Lecturer at the School of Science, Mae Fah Luang University, Chiang Rai, Thailand.
The selection was based on the top 100,000 scientists by c-score or a percentile rank of 2% or higher in the 176 subfields. Calculations were performed using all Scopus author profiles as of 1st September 2022.
For more information, please visit: https://elsevier.digitalcommonsdata.com/datasets/btchxktzyw/4?fbclid=IwAR3Mt60H-BzQ0x3AfTyCb3tELt1xtNQeJEYSvK3va4CeQPEkHUN4VWMoPaU