Financial Administration Division
The Bursar is a full-time officer or the University and shall exercise, perform and discharge such powers, duties and functions as may be conferred or imposed on or assigned to him by this Act or by any appropriate Instrument.
The Bursar under the Direction of the Registrar handles all mailers relating to financial administration. He is assisted by several Deputy Bursars, Senior Assistant/Assistant Bursars. Under the decentralized financial [MANAGEMENT GUIDE FOR UNIVERSITY EMPLOYEES] [Pick the date] Rajarata University of Sri Lanka Page 40 administrative system, each faculty is assisted by a Senior Assistant/Assistant Bursar. He functions as the Secretary to the Finance Committee and the University Procurement Committee.
Responsibilities /Functions
Maintain the financial information system and provision of information to the management for decision making
Request funds from funding agencies and manage them
Preparation and presentation of management information reports for decision making
Preparation and presentation of Annual Financial Statements
Preparation of Annual Financial Budget in line with the corporate plan of the university
Preparation of annual procurement plan
Management of finance for recurrent and capital expenditure activities according to the annual financial budget
Preparation of staff salaries and staff loans and paying
Provision of funds for day to day operation of the faculties
Maintaining records on investments of funds in banks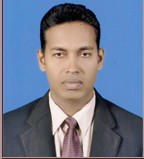 Bursar
Mr. S. S. K. Godakumbura
| | |
| --- | --- |
| Mobile | 0773454798 |
| Extension | 2110 |
| Telephone | 0252266749 |
| Email | bursar@rjt.ac.lk |