Examination and Academic Division
"The Academic and Examination Division provides the essential services – Stakeholders of the University community - that provision encompasses wide range of activities for the Rajarata University of Sri Lanka, which mainly fingered the Academic administration, Student administration and Examination administration"
The Division tasks to manage academic matters of the University, the Academic office services include all management and secretarial functions of the university academic forum, such as senate, convocation and curriculum development process. They also provide logistical support for various university groups that support academic activities for the University.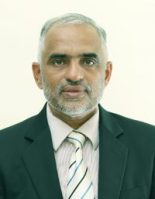 Deputy Registrar
Mr. S. H. Uwaisulkarni
| | |
| --- | --- |
| Telephone | +94252266780 |
| Extension | 2140 |
| Fax | +94252266780 |
| Email | drexam@rjt.ac.lk |
The Division functions as Registration office, which includes Student admission, registration and records for all faculties of the university, which includes nine degree programs, such as medicine, agriculture, management, arts, applied science (bio & physical science), health promotion, information & communication technology, and tourism & hospital management andregistered students are administered through the division.
Further, the division administered expressly succeeded, the Examination office, which is one of the operational arms of the Academic Support and Examinations Section of the Registry. The major functions of this Office are: To manage all examination process in accordance with the University's rules and regulations; to manage all students' records process either digitally or in the physical copy; to manage course registration process for all students; to manage graduation process for all students.
With the help of experienced and knowledgeable staff, the whole goal is doing as satisfactory level, even the division to provide more efficient and cost-effective, ever-improving service to every stakeholders, the reform process should be commenced to challenge the new era.
Reforming university is a constant process requiring continuing innovation, creativity, and vigilance. It is also an effort greatly enhanced by the support and participation of the stakeholders themselves, and I welcome your ideas and input as we seek to implement reform.
We are the essence blood of the university. We make the education process a comfortable experience.