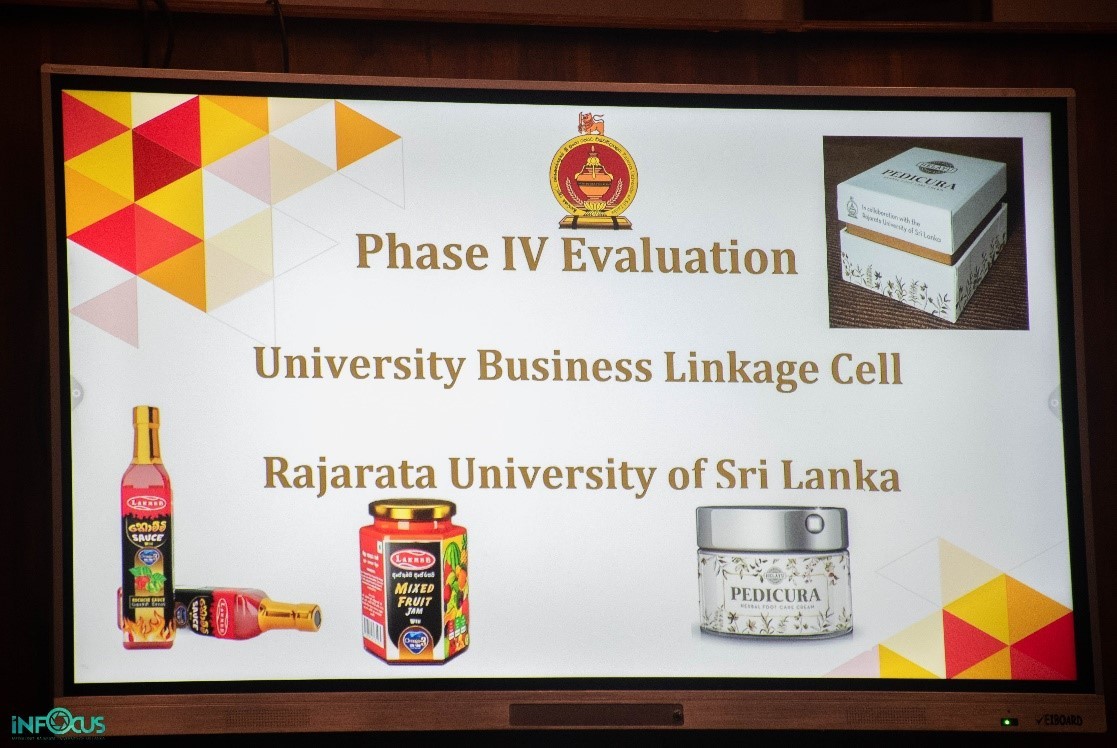 The University Business Linkage Cell (UBLC) of Rajarata University of Sri Lanka (RUSL) successfully completed phase IV evaluation on 12th of January 2023 at University Premises. The RUSL UBLC is the sixth national University to complete the Phase 04 evaluation administered by the AHEAD Unit of University Grant Commission.
UBL has presented all completed actions under the phase IV with strong evidences and the general progress of the UBL for the future sustainability. All AHEAD grant winners also presented the progress and outcomes achieved in the research projects.
For successful on time completion of the UBLC Phase 04, the RUSL UBLC will be granted an additional 02 million rupees to carry out its functions smoothly.
Mr. Prasanna S. Ekanayake, Attorney-at-Law, E W Associated and Mr. Sanjeewa Gunawardena, Executive Director, E B Creasy & CO PLC, Darley Butler & Co Ltd, Laxapana Bateries PLC were joined as a evaluators of the phase 04 evaluation along with AHEAD Lead academic Professor Thusitha Abeytunga. The Vice Chancellor of Rajarata University of Sri Lanka, Prof. (Mrs) G.A.S. Ginigaddara delivered the welome speech and Dr.Manoj Samarathunga, the Director University Business Linkage Cell presented the progress of the UBLC. The event was also graced by the presence of Deans, the Librarian, Head of Departments, Professors, Directors of University Centers, Directors of the North Central Province Chamber of Commerce and Commercial partners etc.