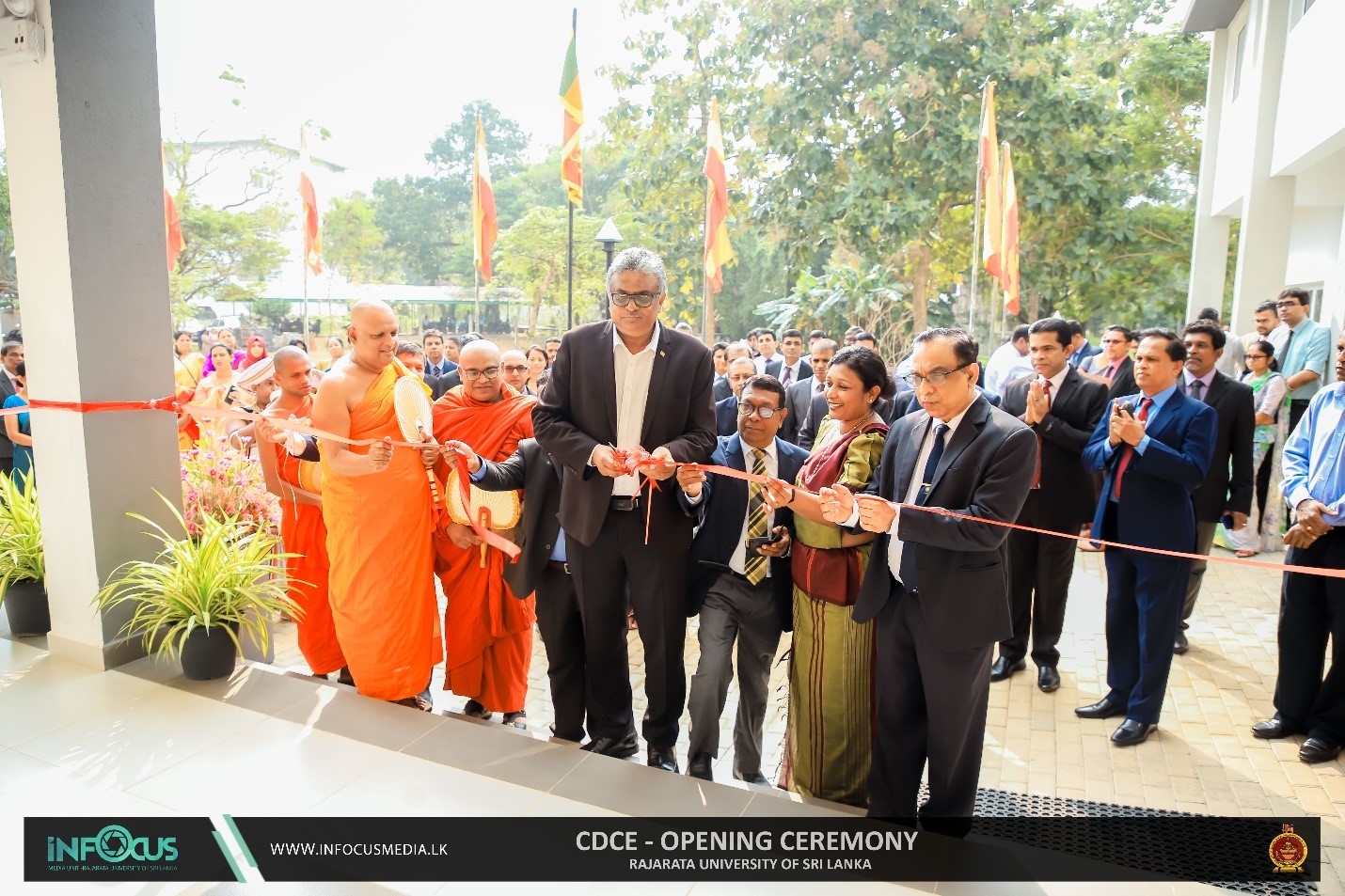 On January 20, 2023, Rajarata University officially opened a newly built structure for the Center for Distance and Continuing Education (CDCE) with the participation of Senior Professors Sampath Amarathunge, Chairman, and Chandana P. Udawatte, Vice Chairman, University Grants Commission. The RUSL administration was represented by Royal Pandith Eethalawatunuwewe Gnanathilake Thero, Chancellor, Professor (Mrs.) G.A.S. Ginigaddara, Vice Chancellor, all of the Deans of Faculties, the Acting Registrar, Acting Bursar, Director/CDCE, and other officials.
The CDCE/RUSL offers UGC-approved study programs for three external degrees, four diplomas, and three certificates to meet the needs of adult students who are pursuing further education but are not accepted to universities. Over 4500 pupils are currently served by the center. In order to serve a larger number of knowledge seekers in the nation, the CDCE was erected and relocated to the city of Anuradhapura in 2012.
It was initially established on the grounds of Mihinthale. Through this center, which serves both the requirements of the community and the needs of business, the university anticipates offering more cutting-edge programs for professional and academic growth in 2023.
Through the Rajarata University website https://www.rjt.ac.lk/ or CDCE (http://cdce.rjt.ac.lk/cdce/), information about the CDCE/ RUSL and offered programs can be found.