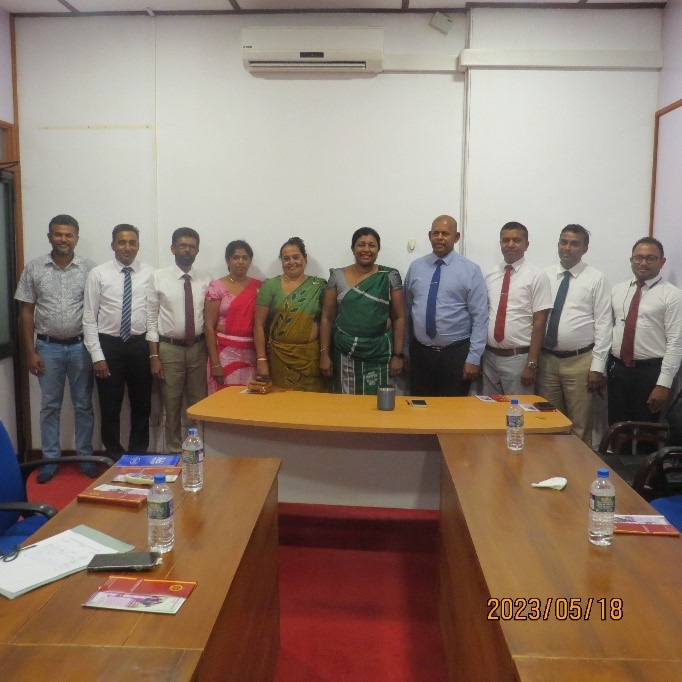 The Rajarata University of Sri Lanka and The North Central Province Chamber of Commerce Industry and Agriculture (NCPCCIA) entered into a Memorandum of Understanding in early 2021 to promote education, research, and training that will benefit both organizations and the industry in the region.
Honoring the agreement, the Board of Directors of the NCPCCIA participated in a familiarization trip to the University on May 18, 2023. The Director Board made it an opportunity to visit four Faculties including the Faculty of Agriculture, the Faculty of Applied Sciences, the Faculty of Technology, and the Faculty of Management Studies. The Director Board also met the Deans of these respective Faculties including Professor G.V. T.V. Weerasooriya, Professor. E.M.K.R.B. Edirisinghe, Professor PMB Jayathilake, and Dr. Bamunuarachchige along with the key research teams.
After completing the familiarization visit the NCPCCIA Directors met with Prof. (Mrs) G.A.S Ginigaddara Vice-Chancellor had a discussion regarding the Faculty visits and the possible future collaborations to strengthen the relationship between the two parties. University Business Linkage Cell organized the visit under the guidance of UBL Director, Dr. Manoj Samaratunga.
Representing Chamber of Commerce, Director General Mr. P. B. Dissanayake, Director Mrs. Shanthi Liyanage, Director Mr. Pradeep Kangara, Director Mr. Gamini Kobewatta, Director Mr. Mahindaratne Bandara, Director Mr. Salila Withanage, Director Mr. Tharaka Amarasena participated in this event.