Financial Accounts Division
Accounts Division is managed by a Deputy Bursar under the supervision of the Bursar. Functions of the Accounts Division are handled by four Book-Keepers and a shrof. Major functions of the Accounts Division are as follows,
Responsibilities /Functions
Preparation of Annual Financial Statements.
Preparation of monthly cash request statement.
Handling budget activities.
Receipt income to the university.
Submission of monthly, quarterly and other ad-hoc reports to regulatory bodies such as UGC, MOHE, Treasury etc.
Handling investment activities of the university.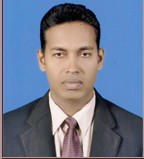 Deputy Bursar
Mr. S. S. K. Godakumbura